Tissue Delayed Due to Weather?
Ice Storms in the middle America probably have your Embryos, Eggs, and Sperm delayed for several days/weeks.
At IVF CRYO, we ONLY use next flight out medical courier services… which means your precious tissue will arrive safe and sound, even when weather strikes.
Want to learn more about what makes IVF CRYO's IC-Express Shipping Service so great? Visit us at www.IVFCRYO.com/services/shipping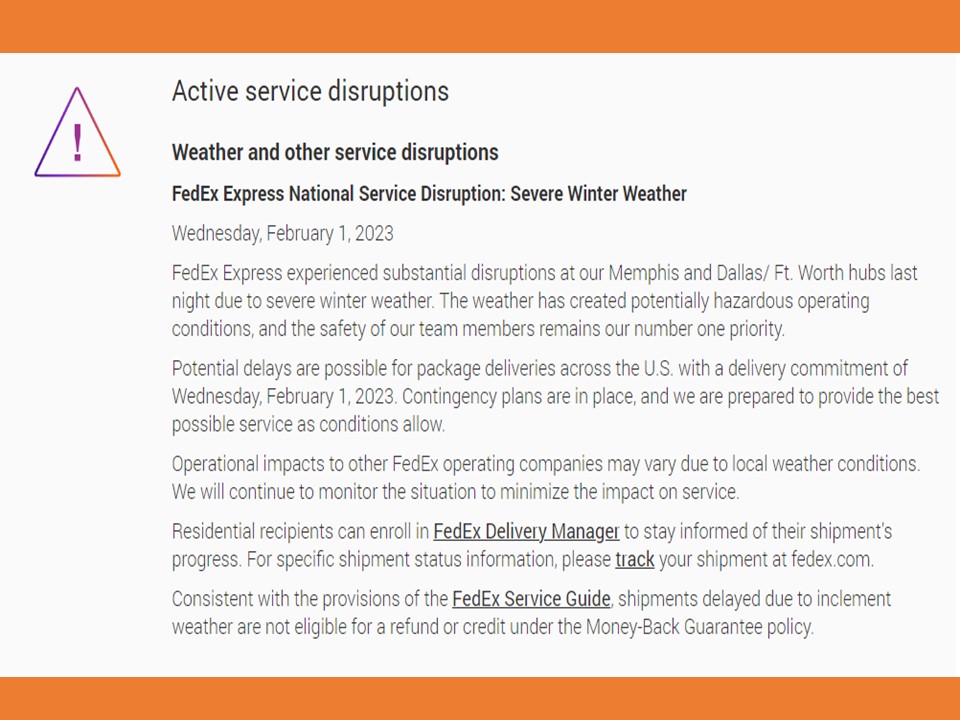 This is the time of year where weather is a key element in deciding if critical packages, such as those containing embryos, sperm, and eggs survive to their final destination.
With many large courier networks, your package will likely be placed aside for several days/weeks as the courier goes on with daily work and catches up with delayed packages as they can. But is this how reproductive tissue should be handled?
Of course not! This is why IVF CRYO only used Next Flight Out (NFO) service with medical couriers that ensure precious tissue is delivered without issue.
Want to learn more about what makes IVF CRYO's IC-Express Shipping Service so great? Visit us at www.IVFCRYO.com/services/shipping