Maintenance
IVF CRYO offers expert equipment maintenance to keep your cryogenic solutions up and running at peak performance throughout their lifetime at your facility.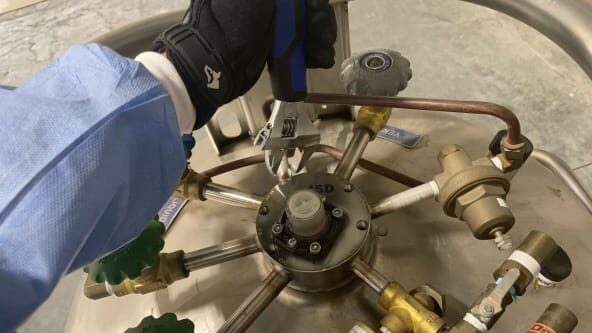 Weather you have cryogenic storage tanks that are autofill with automated controllers or small roller base units without electronics, IVF CRYO can provide routine maintenance to ensure your equipment is running at optimal levels throughout their lifecycle.
AUTO-FILL TANKS
Auto-Fill units with electrical controllers typically require annual preventive maintenance to ensure the controller is working properly, the plumbing is free of debris, and that solenoid valves are functioning properly.
MANUAL-FILL TANKS
While manual-fill tanks have not been routinely serviced by a professional service team, IVF CRYO recommends that these units undergo professional inspection to ensure these units maintain a proper vacuum and show no signs/symptoms of vacuum loss.
If you want to make sure you get a long life out of your equipment and/or identify early signs of tank failure, contact IVF CRYO today and schedule your next appointment.