Shipping
With over a million reproductive tissue specimens shipped, who else would you trust with your last embryo, egg/oocyte, or semen/sperm transfer?
WHY IVF CRYO?
MORE EXPERIENCE
The executive team at IVF CRYO have spent decades developing best practices within the fertility industry and specifically focused on mitigating the risk associated with cryogenic shipping of sperm, eggs, and embryos.
As such the we have shipped more than 1 million reproductive tissue devices without having a single shipment failure using our IC-Express shipping method.
COMPANY BACKED SERVICE GUARANTEE
As the premiere IVF shipping service of embryos, eggs, and sperm, IVF Cryo continues to set the standard by offering a service guarantee to ensure tissue specimens arrives safely to their new home.
IVF CRYO believes so strongly in the quality of the Company's services, and the services provided by our specialty medical couriers, that we offer the first and only company-backed Service Guarantee for the IVF
industry and its Customers.
DEDICATED MEDICAL COURIERS
IVF CRYO only uses Dedicated Medical Couriers to ship your precious tissue from one IVF clinic to the other.
"Dedicated" means that our couriers only carry your package and go directly from the IVF clinic they picked up at to the next location without any additional stops.
"Medical" means that our couriers are specifically trained in the handling of reproductive tissue shipments and are allowed entry into medical facilities to pick up and deliver appropriately.
What does this mean for you?
This ensures that your sperm, eggs, and embryos are handled with great care throughout the process and provides for much safer handling than common couriers such as FedEx, UPS, and the Post Office which really are not appropriate methods of shipping reproductive tissue. By using Dedicated Medical Couriers, it means that we offer the fastest delivery times available in getting your sperm, eggs, and embryos to their new home safe and sound.
IVFCRYO-SENSE DEVICE
Our IVFCRYO-Sense device is our latest and most innovative technology available for tracking and monitoring critical environmental metrics along the journey. It provides up to date GPS Location, Internal Shipper Temperature (where your tissue is safely stored), Ambient Temperature (outside temperature conditions), Ambient Humidity, and Atmospheric Pressure to be seen and monitored while the shipment is in progress and on its way to final delivery.
VISIBILITY AND TRANSPARENCY
When you ship your tissue with IVF CRYO, you're able to track your shipment throughout the process with real time updates via the IVF CRYO website. And you're able to see everything for yourself so you have complete confidence that your tissue is being handled appropriately.
When the package finally delivers, you'll KNOW that everything arrived safely!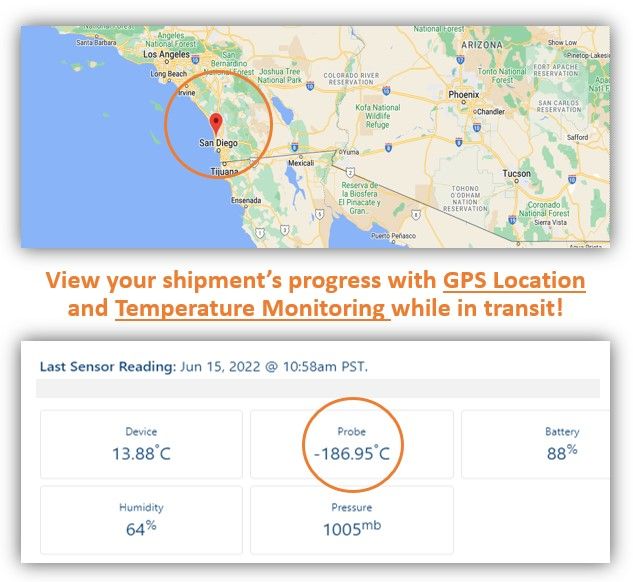 CUSTOMER SERVICE
At IVF CRYO, your experience is our #1 priority!
Throughout the shipping process, IVF CRYO offers a 24/7 reception desk team that are ready to answer all of your questions. You'll be assigned a customer experience agent at the beginning of your journey and will be routinely updated throughout the process via phone, email and text messages.
At IVF CRYO, we understand that the journey of IVF can be frustrating and stressful, so it is our goal to make the shipping process as easy as possible. Once you place an order with IVF CRYO, we work directly with the IVF clinic locations on your behalf to coordinate the shipment so you can focus on other things in your life without acting as a project manager for the transfer of your tissue.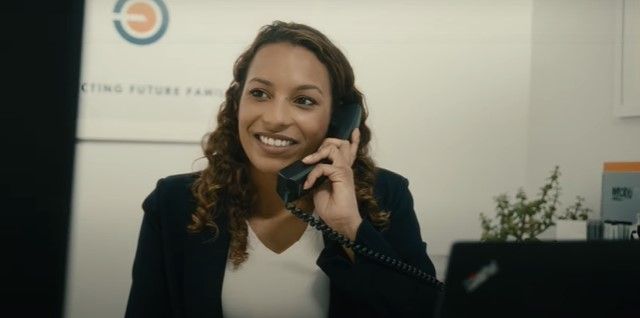 READY TO GET STARTED ON YOUR JOURNEY?
Contact us today to place your order or to learn more about our services!