Your Feedback is Our Success
One of the very things that makes IVF CRYO so special is our ability to perform IVF specific updates on our website so that we can provide solutions specific to the challenges of IVF.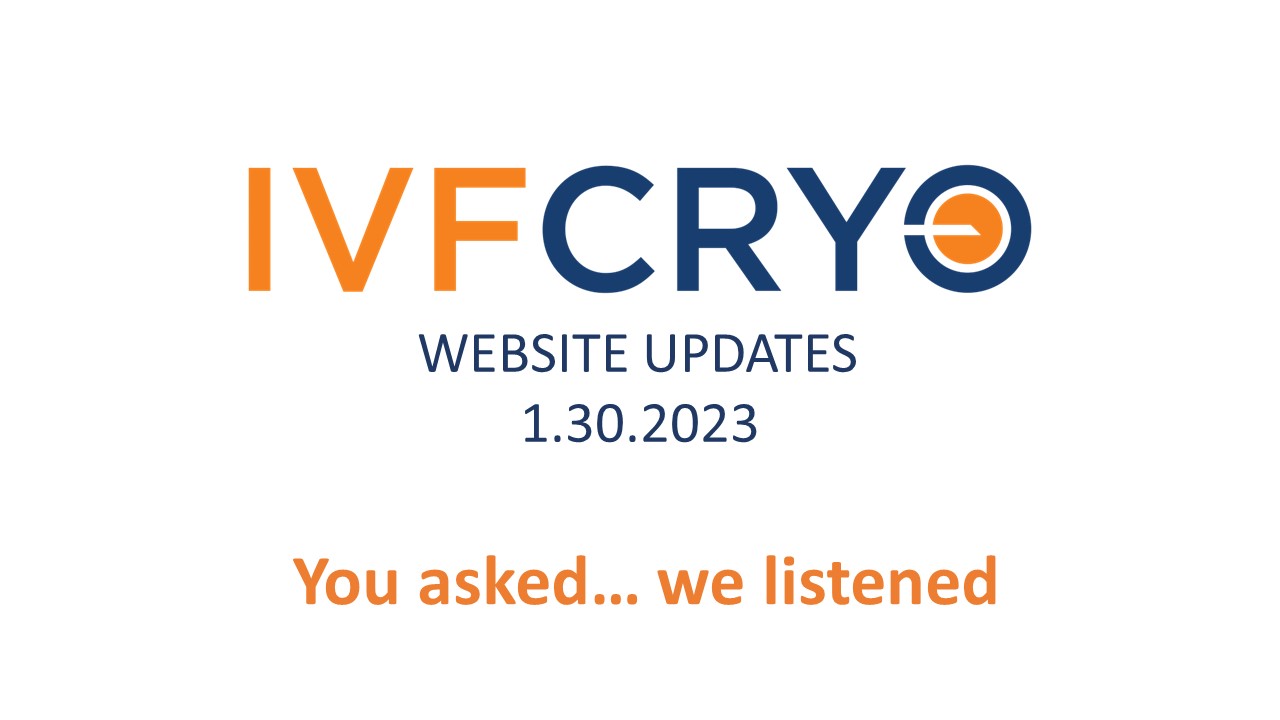 At IVF CRYO, we are constantly asking for feedback from our clients and developing industry specific solutions that apply to IVF.
Several times a year, we perform website updates based on the the feedback of our clients and their specific request.
While may of our competitors are not focused specifically in IVF, their solutions often seem like Out-Of-The-Box solutions that were intended for other industries… and that's because they are.
To learn more about IVF CRYO and what drives our success, visit www.IVFCRYO.com